Boilsoft Video Splitter is very powerful MP4 Splitter and MP4 Cutter, split MP4, cut MP4 without re-encode, So It is very fast and without any quality loss.
What is MP4?
A video compression standard planned for late 1998. MPEG-4 extends the earlier MPEG-1 and MPEG-2 algorithms with synthesis of speech and video, fractal compression, computer visualisation and artificial intelligence-based image processing techniques.
This tutorial will show you how to split MP4 video to multiple segments with Boilsoft Video Splitter. First, download and install Boilsoft Video Splitter on your Mac or Windows.
1. Launch Boilsoft Video Splitter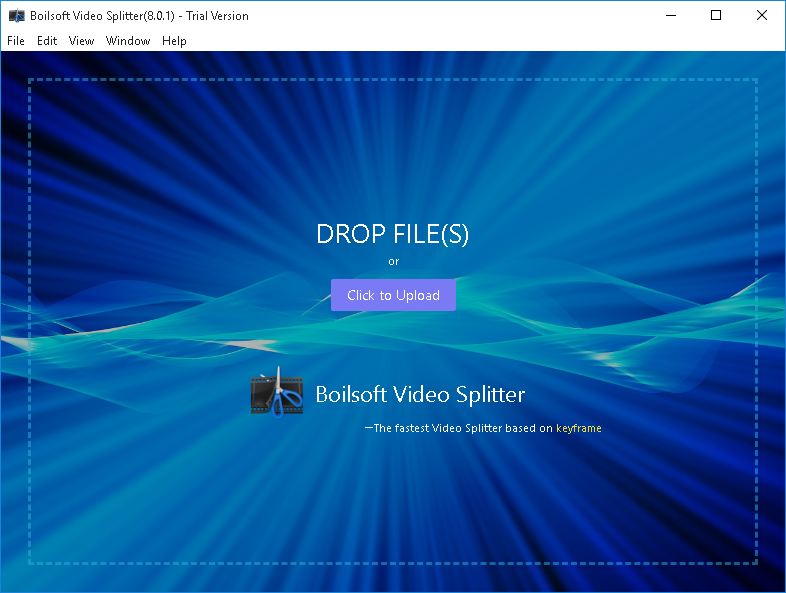 2. Click Open button to add the MP4 video you want to split.
Add your mp4 file, Boilsoft Video Splitter will play the mp4 file automatically. If it can not play, please install QuickTime Player, our splitter using it to preview.
3. Select video segments.
You can split video by size or time length.
Split by size: Split to several equal-size clips. Just enter the number and Video Splitter will do the rest.
Split by time length: You can enter the start and end time manually or click

to mark starting point and

to mark ending point. You can do this during playing or drag

to the point.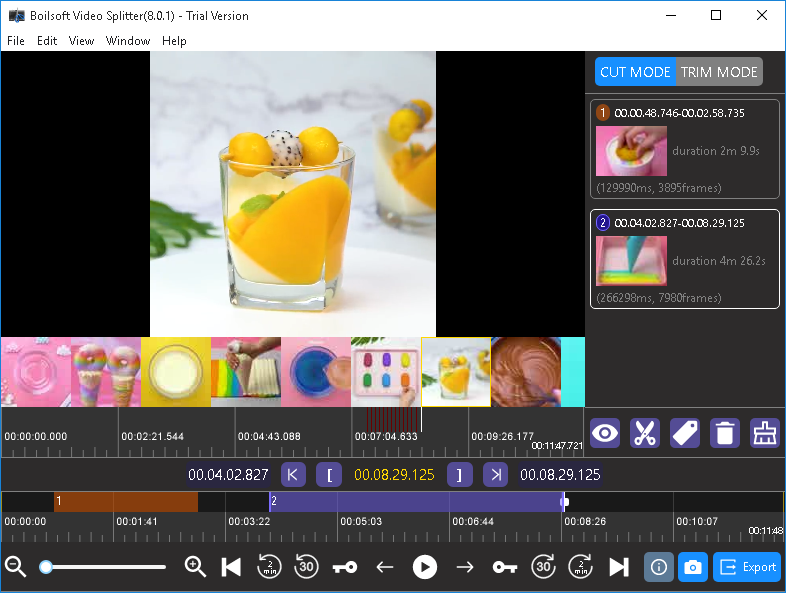 4. Click 'Split Now' button to start splitting your mp4 file.
You will be asked to choose split mode, if you don't want to change video format, choose Direct Stream Cut. This non-reencoding mode is very fast and keeps 100% original quality. If you want to split video to other fotmats, choose encode mode.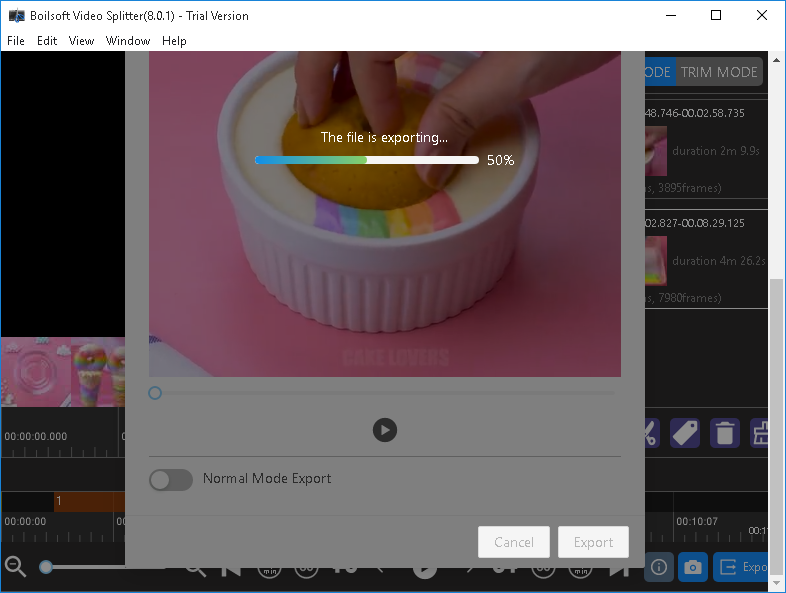 After the splitting is finished, open output folder to get your video clip.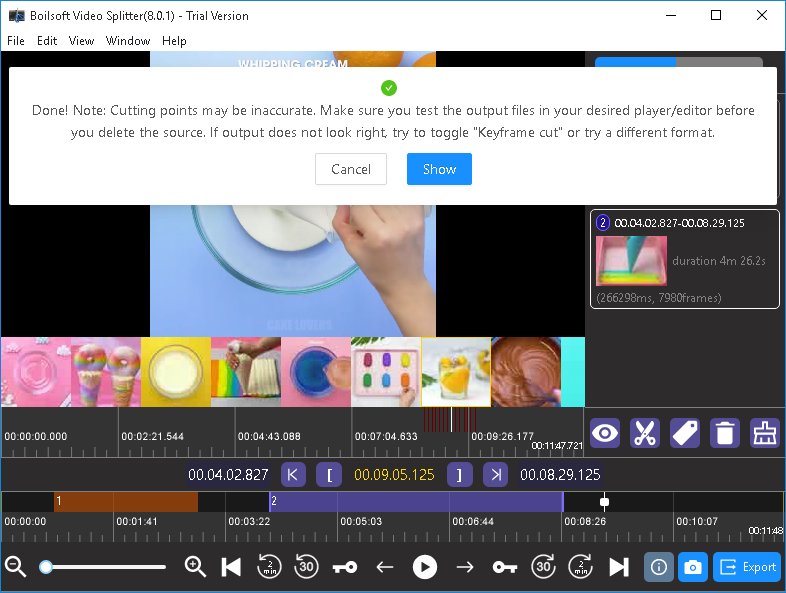 With Video Splitter for Mac, you can set multiple selections one time. Use

to mark start point and

for end point.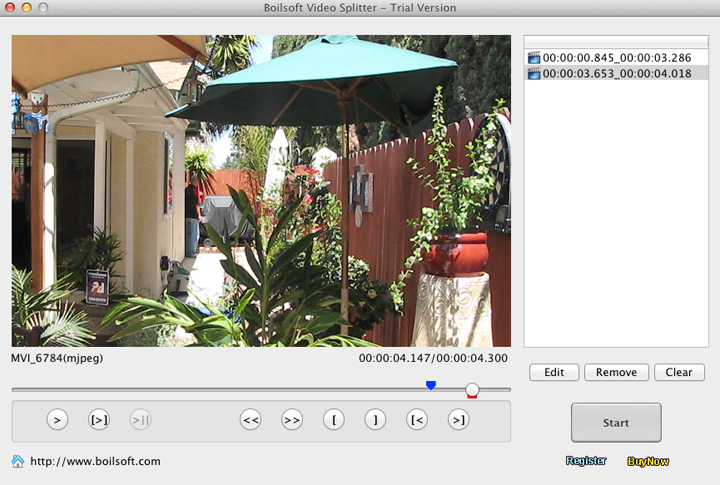 Read More: