How to burn Spotify music to CD?
CDs are still appealing to people who don't want to use iTunes and to people who still like to listen to music in the car.
Some people don't want to use their mobile phone to play music in the car, so they ask: is there any way to burn Spotify songs to cd to play in the car or at home with a cd player? That would be fantastic. However, the truth is that even though you subscribed to Spotify, you can't burn the downloaded songs to cd since they are DRM protected. Here we will provide you the best solution.
Tool you need to burn Spotify to CD
You can use Windows Media Player, iTunes or other free software to burn an audio cd. However, these tools can only burn DRM-free songs. Spotify songs are DRM protected, so if you want to burn Spotify music to CD, you will need to remove Spotify DRM and convert Spotify songs to mp3 first. Here we will recommend you Boilsoft Spotify Converter .
Boilsoft Spotify Converter is a professional Spotify playlist downloader that allows you to easily remove Spotify DRM and convert Spotify Ogg Vorbis format music to mp3, m4a, wav and flac.
How to remove Spotify DRM?
Follow below step and learn how to easily remove Spotify DRM and burn the songs to CD on your Mac or Windows.
Step 1 Run Boilsoft Spotify Music Converter
Download, install and run Boilsoft Spotify Music Converter on your Mac or Windows.


The interface is shown as below: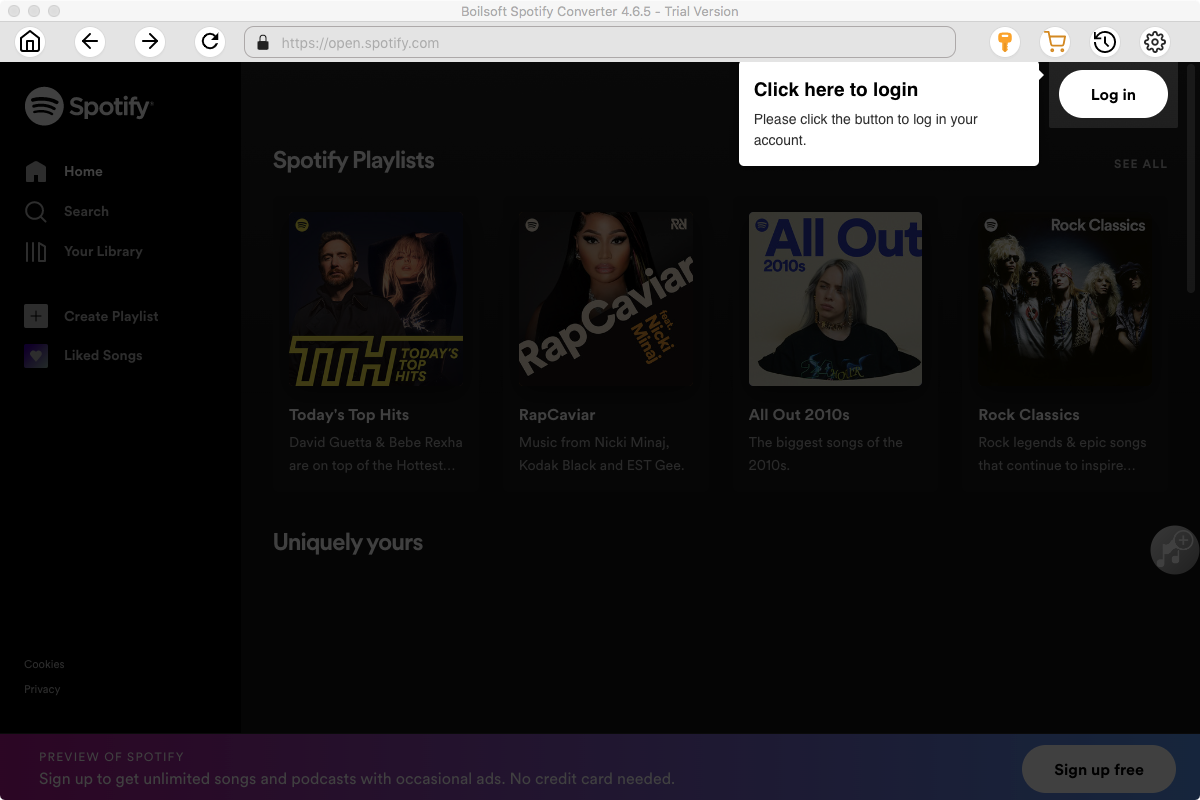 Step 2 Add Spotify songs, albums, playlists or artists
You can now drag and drop songs, albums, playlists or artists to the interface directly from Spotify App. Just head to any playlist, album, or artist page and drag&drop the cover to Boilsoft Spotify Music Converter interface. Or click Add Files icon and copy&paste the link of the song, album, playlist or artist to the bottom input area. Boilsoft Spotify Music Converter will automatically load all songs contained in the album or playlist.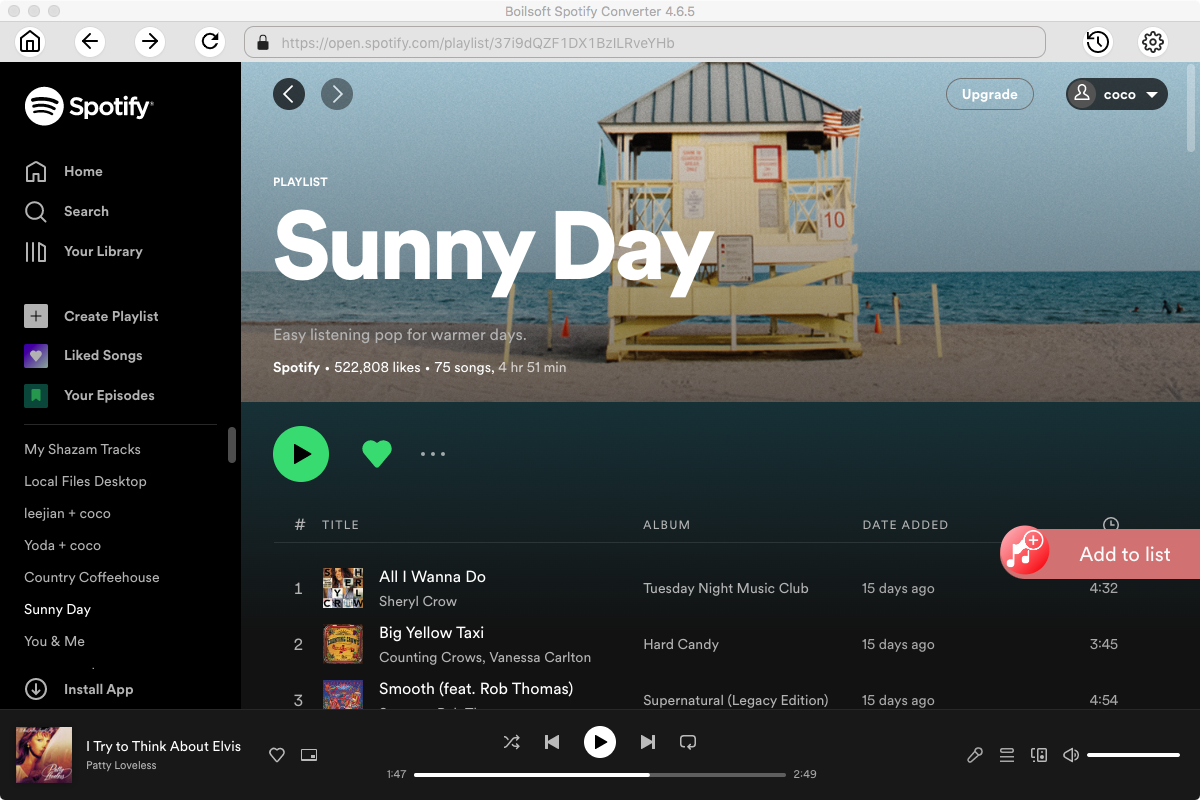 Click Add and you will see all songs on the interface.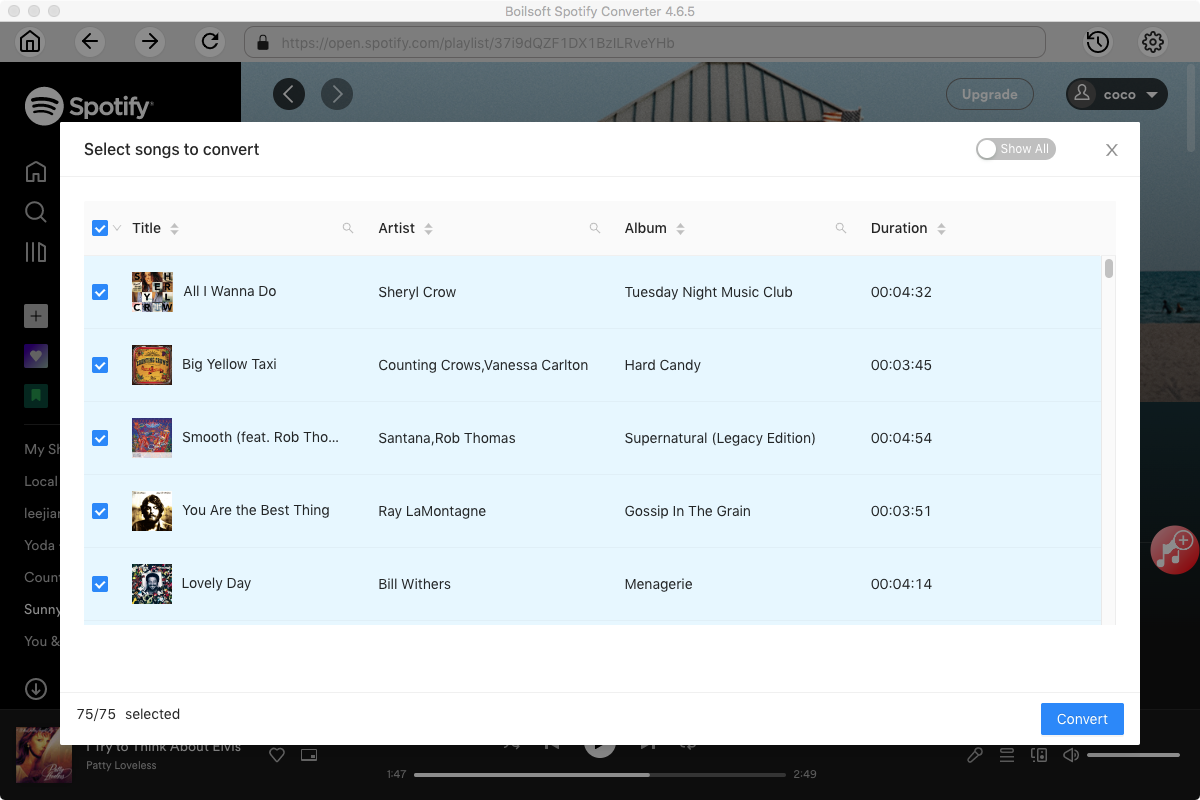 Step 3 Start to convert Spotify music to MP3
Click Convert icon to start converting Spotify music to MP3. After conversion, you will get the drm-free MP3 music with 100% original quality and ID3 tags. Now you can enjoy them offline, on your MP3 player or burn to CD without any limitations.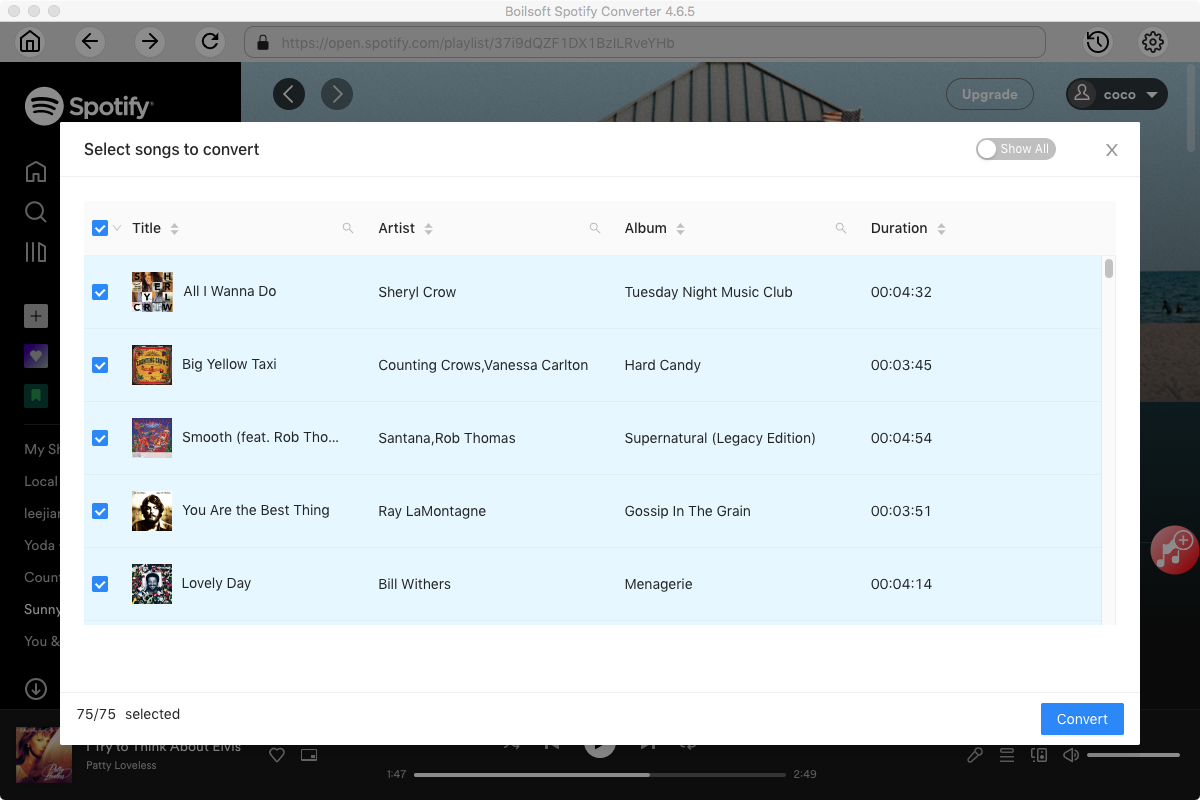 Note:
The default format is MP3. If you want to change output format(M4A, WAV or FLAC), click Option button. You can also set music quality by changing bitrate and samplerate.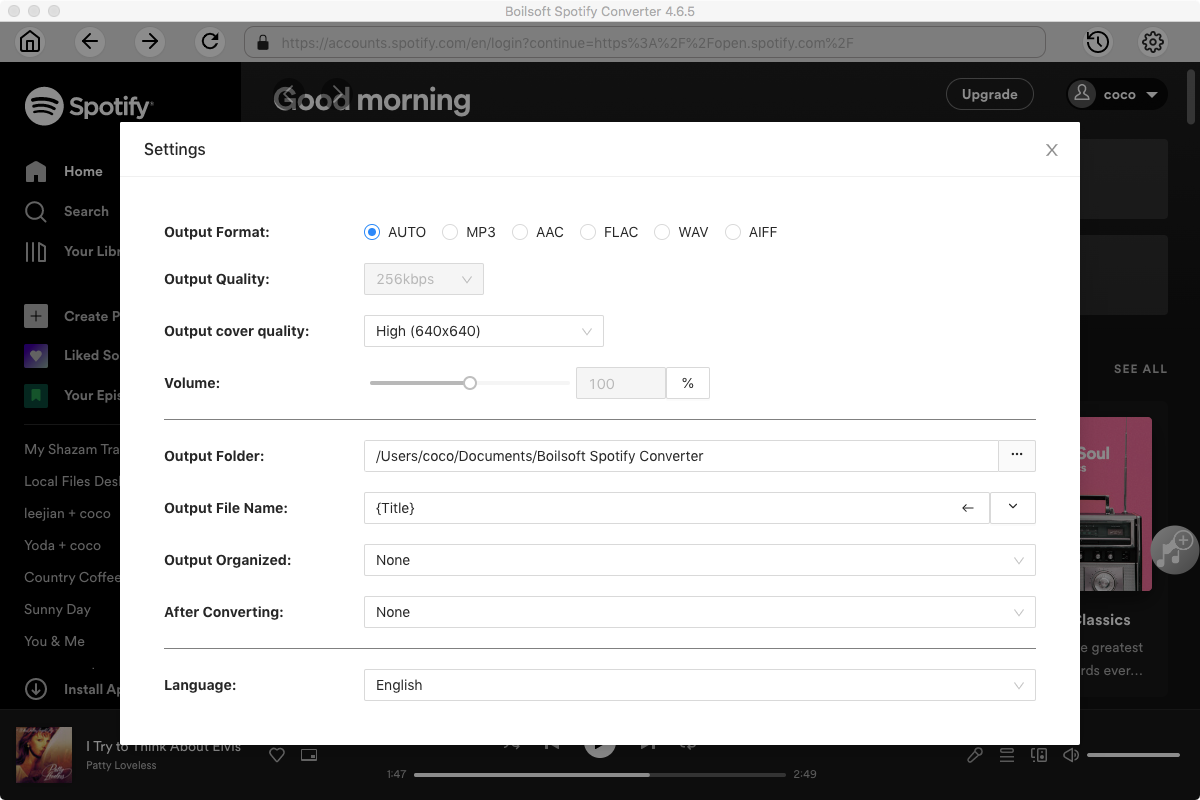 How to burn DRM-free songs?
You have gotten the DRM-free songs from Step 2, now you can burn them to CD with the help of iTunes, Windows Media Player or other burning software. Here we will take iTunes as example.
1. Run iTunes
2. Create a playlist. Go to File > New > Playlist , enter a name for the playlist, then drag and drop the DRM-free Spotify songs into it.
3. Insert a blank CD into the disc drive. The computer will automatically recognize it as a blank disc.
4. Open the "File" menu and select "Burn Playlist to Disc". This will open the "Burn Settings" menu.
5. Select "Audio CD" from the format list. This will ensure that the CD will play on any regular CD player.
6. Press the "Burn" button. The CD burn process will begin. After completion the disc will eject automatically and be ready for playback.
If you cancel the burn process or it fails you will need to use a new CD to try again
Read More: