How to play Spotify music on Android Wear?
Many people purchase Android wear because they can use it to control Spotify on the phone. For example, people can play, pause, skip tracks, control the volume, play from library, Browse new releases, top lists, playlists, and Genres & Moods.
Play Spotify Radio on it.

Android Wear needs to be connected to your phone with Bluetooth. Then open Spotify on your phone and start playing any song. You can now see what you are listening to on your wrist. You can pause the current track or play next/previous tracks. Swipe up to access more Spotify or swipe right skip songs and control volume. Swipe right again to select Your Library, Browse, or Radio.
However, Android Wear is only compatible with Spotify Premium. If you are a free user, you can't use your Android wear to control Spotify on the phone. You may wonder, is there any way to use Android wear with Spotify free account? The answer is yes.
Related: How to play Spotify music on Apple Watch?
Method 1 Download Spotify music and upload to Google Play Music
Android Wear users Play Music as its default music player. Play Music not only allows you to enjoy music in its own catalog, it also allows you to upload up to 50 ,000 songs for free. So you can download Spotify first and then upload them to Play Music to enjoy on Android Wear.
Method 2 Download Spotify music and transfer to Android Wear
Android Wear allows you to transfer local music to it from Google Play Music, so if you can download Spotify songs to your local computer and then upload to Google Play Music, you can then transfer them to your Android Wear and enjoy them anywhere without phone. Since you have to use Play Music to sync music with your Android Wear watch anyway, this might be a good excuse to upload your music library to Google if you haven't already.
However, Spotify songs downloaded with premium are DRM protected and can't be moved anywhere. To download DRM-free Spotify songs, please download and install Boilsoft Spotify Downloader.
Boilsoft Spotify Music Converter allows you to easily download and save Spotify songs/albums/playlists to MP3, M4A, WAV and FLAC with all original tags and 100% lossless quality. Follow below steps to download DRM-free Spotify songs.
Step 1 Download and install Boilsoft Spotify Music Converter on your Mac or Windows.
Log in your Spotify account, whether free or premium.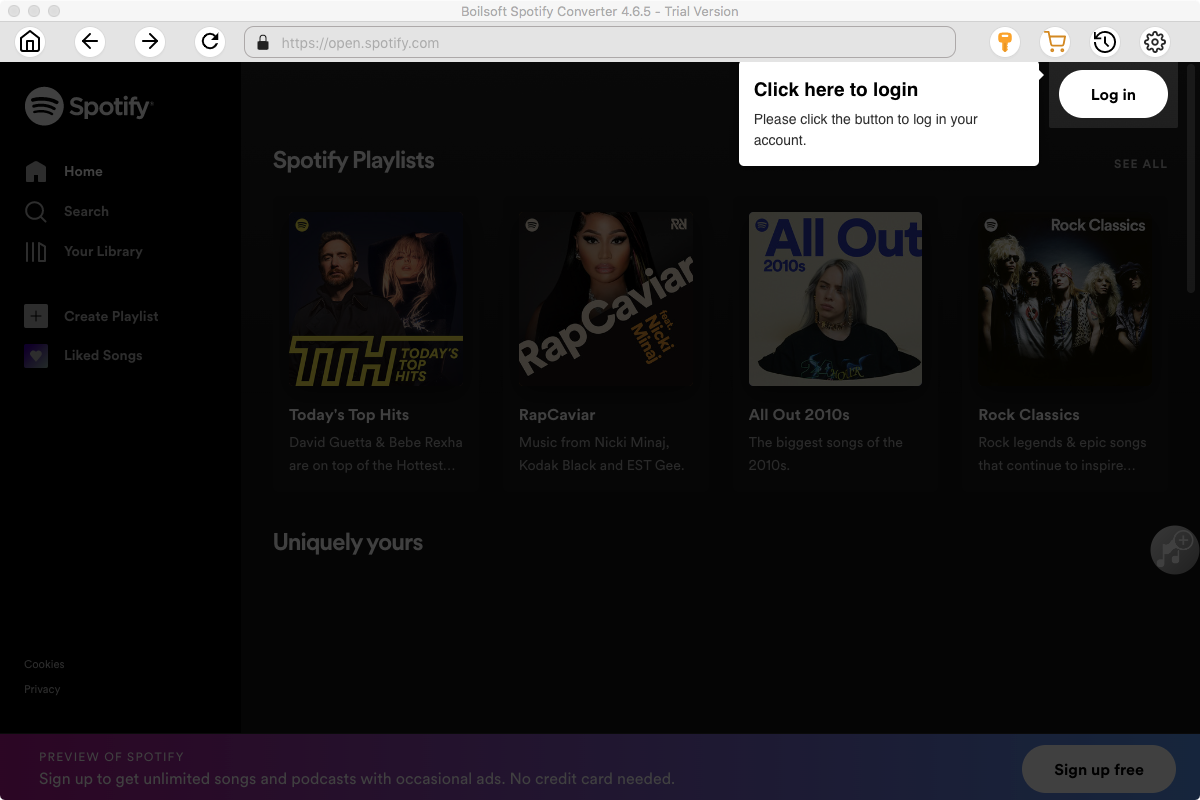 Step 2 Select Spotify songs to rip
Select Spotify songs, albums and playlists you want to download from the built-in Spotify web player directly.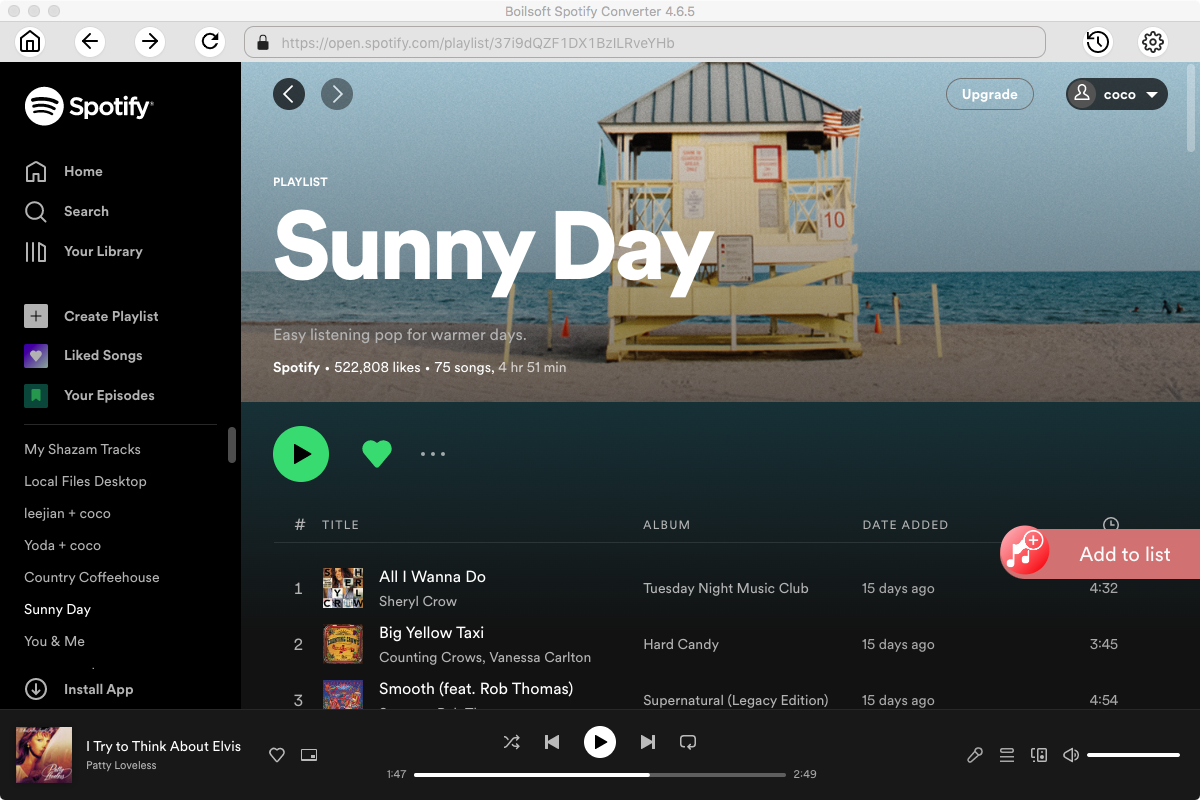 All songs in the playlist will be checked by default, you can uncheck the ones you don't want to convert.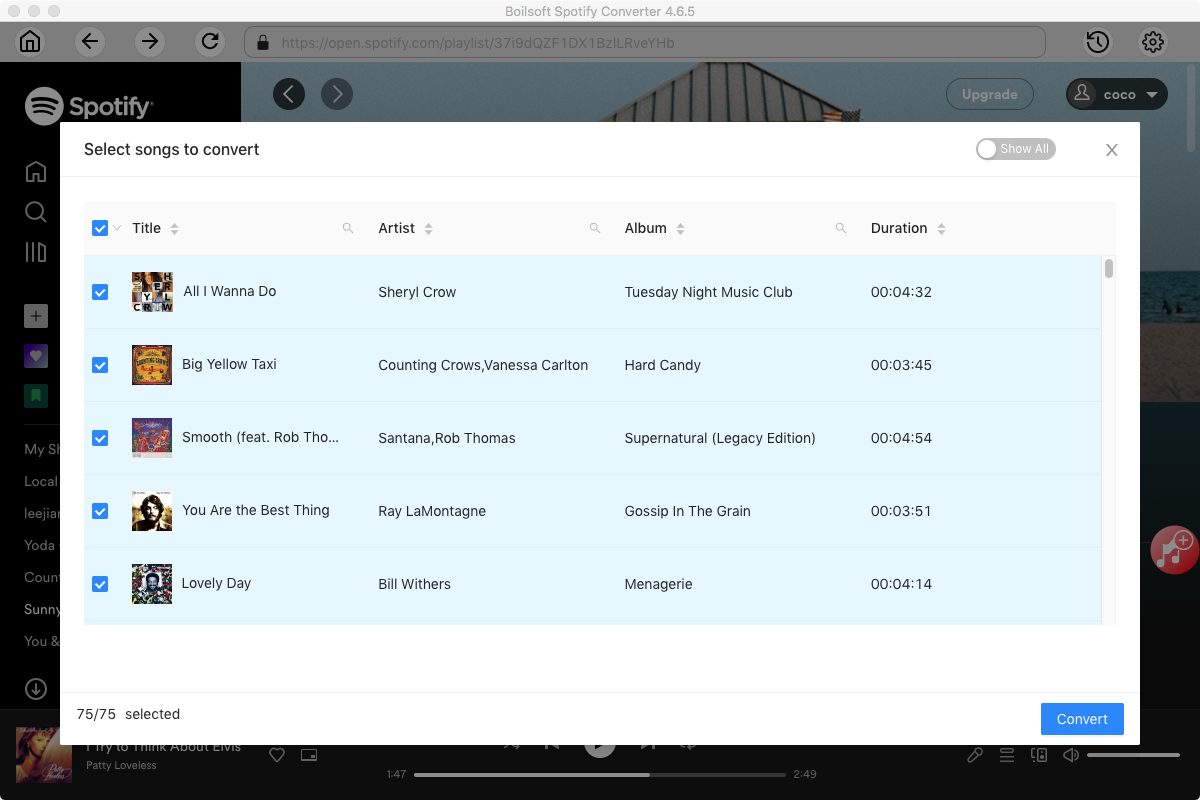 Step 3 Choose music format and quality.
Format: You can choose MP3, M4A, WAV or FLAC audio formats by clicking on the small down-arrow icon underneath the format heading. If you plan to transfer the ripped songs to an MP3 player then check to see what formats it supports; choose MP3 if unsure.
Audio Quality: The audio quality of the output songs can be adjusted. Select bitrate, samplerate according to your needs.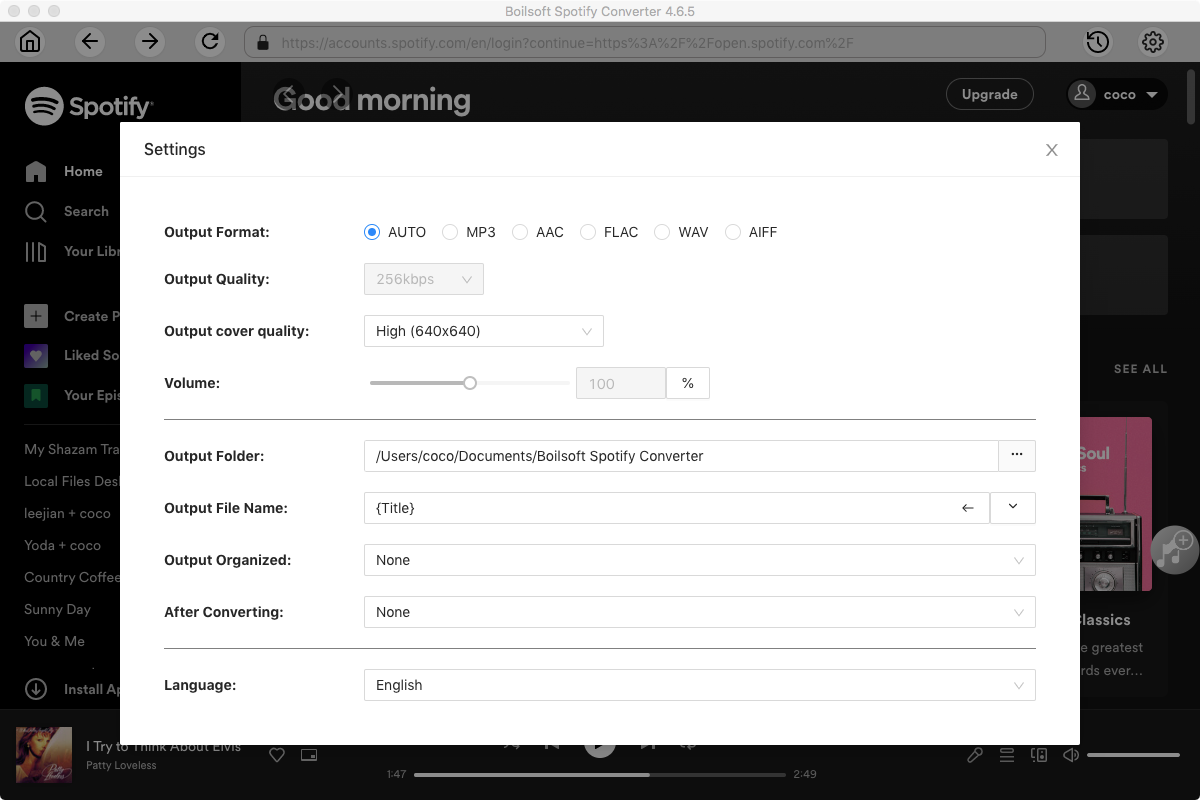 Step 4 Click the Convert button to start ripping Spotify music to the format you choose.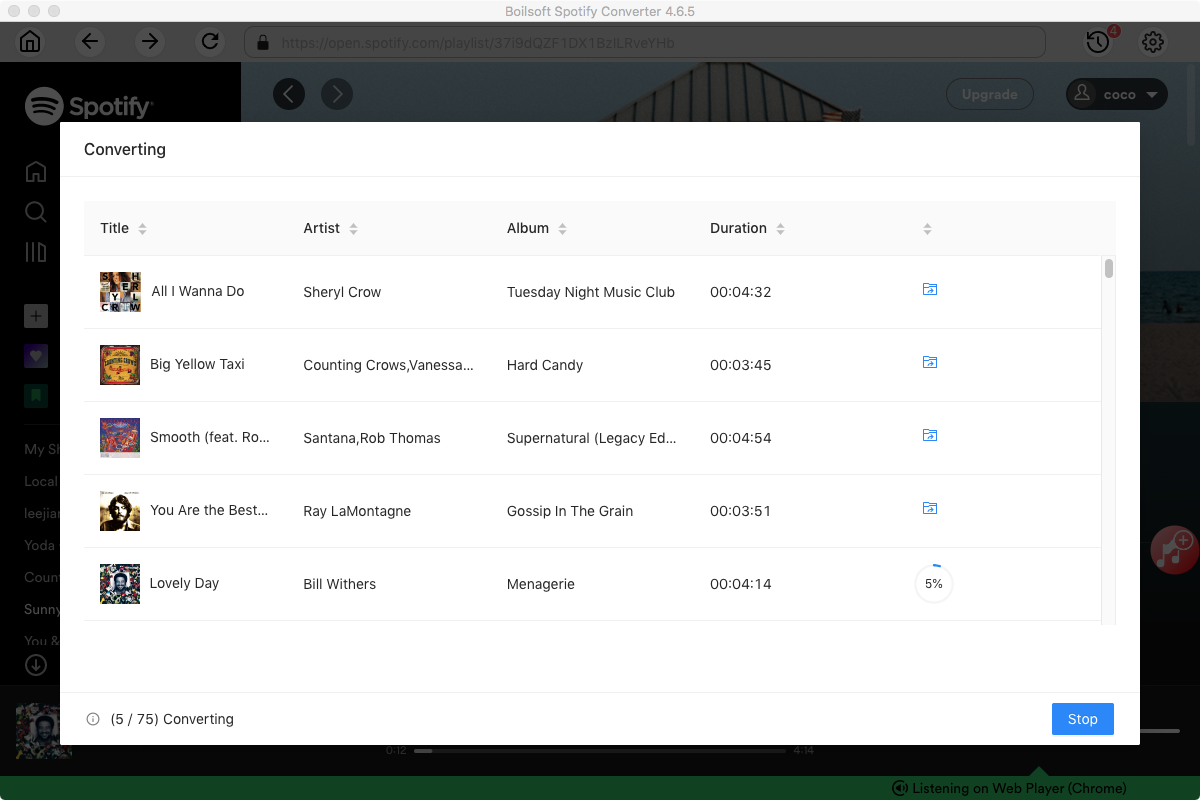 After conversion, you can find all converted songs by clicking the History button.
Part 2 Sync DRM-free Spotify music to your Apple Watch
Now you have gotten the DRM-free Spotify songs, upload them to Google Play Music account. Then run Google Play Music on your phone, tap Settings, scroll download and toggle on Download to Android Wear.
If the music you're trying to get on your watch is already stored on your phone (for local playback), you can tap the Manage Wear Downloads option to start transferring music immediately.
Locally-stored content will show up under the "Device Storage" section, and you need only tap the gray watch icon on the right side to start the transfer. Easy peasy.

If the music is not stored locally on your phone, navigate to the playlist or album you'd like to save, tap the grayed-out down arrow to the right of playlist or album name to download the songs. Google Play Music will automatically send the newly-download playlist or album to your watch since you have toggled "Download to Android Wear on".
After transferring the songs to Android Wear, connect your headset, slide in from the right side of your watch's face to open the app tray. Then scroll down until you see the Play Music app. Tap it. When you first open the app, it'll ask if you want to play music on your phone or on Wear. Choose the latter. Now you can choose a playlist or album, shuffle all content on the watch, or select individual songs.
Read More: